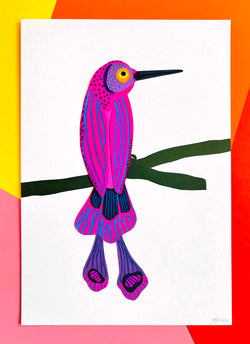 Fuchsia Bird (Original Paper-Cut Artwork)
Original paper cut artwork.
No two are the same!
Dimensions: 21 x 29.7cm (will fit standard A4 size frames)

To Keep your artwork in good condition please handle with care.

Due to the nature of the materials, we advise you to keep it out of direct sunlight.